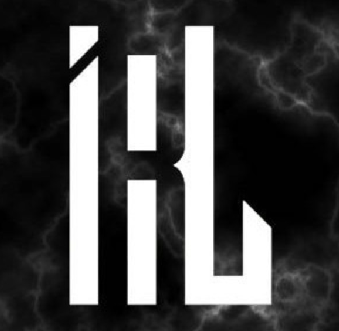 avec :
- entartete elektronische (France)
- Erik Parr (USA/Islande)
- Angie Eng, Cecil Lacombe, Atau Tanaka (USA/France)
Centre Mercoeur, 4 rue Mercoeur 75011 – M° voltaire/charonne
20h30 – paf: 5 euros
Transmission streaming video live ici : http://mercoeur.asso.fr/irl
///////////
Soirée de 3 performances visuelles, musicales, et scéniques !
>>>>> Co-orga par EB (technique & graphisme), les Réseaux de la Création / Vision'R (programmation), et la MJC Mercoeur (accueil).
Avec le soutien de la DRAC IdF et du LPM.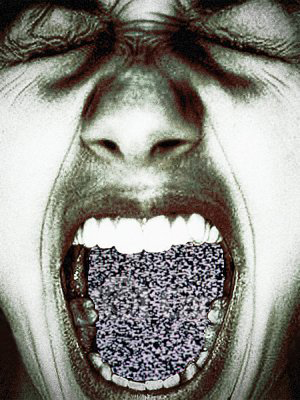 entartete elektronische
Di.s.s Proj.kt ist nicht in Sohn d.s koll.ktiv.n wirtschaftlich.n
T.rrorismus und st.rb.n D.construction Politik Hacktivismus b.t.iligt.
Di. Grupp. – unt.r v.rschi.d.n.n Ps.udonym.n – t.rrorisi.r.n st.rb.n
V.r.inigt.n Staat.n, .uropa und B.rlin und Ath.n.
Erik Parr : Surveyor #1
Surveyor #1 combines fragments of video footage and field-recordings into a shifting landscape. Video shot in locations across Iceland are assembled and manipulated algorithmically in real time. In response to the video, layers of sounds are generated from an online database of 100,000 sounds from around the world. The result of this controlled chaos is an evolving topography, creating a mythological landscape.
Bio : Erik Parr is a Reykjavik-based artist originally from Seattle, Washington. His current work could be described as systems art. Using contemporary media, his recent installations intersect the ephemeral with space and materiality. Combining video, sound and sculpture, his work aims toward new formal systems which question the conditions of their existence in the world.
He received a BFA in the Digital Arts and Experimental Media (DXARTS) program and a BA in Comparative History of Ideas.
He currently lives and works in Reykjavik, Iceland.
Angie Eng, Cecil Lacombe, Atau Tanaka : Chasers
Eng and Lacombe come together to play a mashup of James Bond("Dr. No") versus 0SS-17-"Lost in Rio"with their video instrument, The VideoBass (invented and built by swiss engineer/artist Michael Egger). Eng plays Dr. No and Lacombe 0SS-17. Eng categorized and re-edited the film clips as gestural notes. Sliding on the chord enables her to 'scrub' through the clip. She collated scenes such as: shooting, turning the head, looking at a watch, chasing, etc. Lacombe lumakeys and plays with the tempo of her clips using videobass effects and a frame buffer. Together they stitch a comical version of a parody of the two films. One easily sees the parallel of James Bond and the spy novels of Jean Bruce 0SS-17 (1949) which predates James Bond. The film 0SS-17 is a eurospy spoof which was a parody not of James Bond but of the original 0SS-17 films of the 1960′s.
Their non-linear narrative mash-up is also a commentary on history. Rather than regard history as a linear continuum, the spy series is much like a video loop where today one is not certain which came first- the copy, the original, the spoof of the copy, the spoof of the orginal.
Their debut mash up will be presented at Soirée IRL on October 20th in Paris with the soundtrack music remix by Atau Tanaka.
Eng was born in 1969 in San Francisco California. She was trained as a painter (UC Santa Barbara) in the post-classical tradition. In 1993 she moved to New York City and soon discovered time based arts. During this time she became involved in the downtown electronic arts scene where she experimented with video sculptures, installation and with live video. (more on http://angieeng.com/blog/?page_id=2
Cécil Lacombe : à venir
Atau Tanaka est né au Japon en 1963, il a grandi aux Etats-Unis et a étudié à Harvard University, au Peabody Conservatory et au CCRMA (Center for Computer Research in Music and Acoustics) de l'université de Stanford. En 1992, il obtient une résidence à la Cité des arts et travaille au département pédagogique de l'IRCAM. Il a également été artiste en résidence au STEIM, au V2 et « ambassadeur artistique » pour Apple Europe dans le cadre de sa recherche en musique interactive. En 1997, il s'installe à Tokyo sur l'invitation de NTT/ICC (Inter Communication Center). Il a recu de nombreux prix et le soutien du GMD/Fraunhofer Society, et celui de la Fondation Daniel Langlois pour son travail en installation musicale sur réseau.
Chasers (Cecil & Angie) : http://angieeng.com/blog/?page_id=1271
Atau : http://www.ataut.net/
>>>>>>>>>>>>>>>>
Soirées performances visuelles, musicales et scéniques – Tous les 3èmes samedis de chaque mois
IRL : 3 performances visuelles, musicales et scéniques.
IRL c'est comme l'envie de laisser s'exprimer la scène des performeurs VJ et AV (Vidéo Jockey et AudioVideo) pour ravir ou déranger en musique, son, ou diction, le public habitué ou nouveau !
In Real Life, IRL est l'abréviation bien connue des utilisateurs des messageries électroniques et autres tchat virtuel – IRL comme la résonance offline des épanouissements online (et inversement) : se voir, s'entendre, échanger, se rencontrer, s'amuser…
IRéeL : les soirées pour déconnecter
Une performance VJ ou AV est une rencontre entre un lieu, un public, un VJ, un musicien ou un groupe de musique, selon un projet artistique déterminé ou bien une libre expérimentation.
>>>>> —————————-
Centre Mercoeur – 4 rue Mercoeur 75011 Paris – M° Voltaire
20h30 – paf 5 euros
Evénement I-R-L octobre 2012 /facebook :
https://www.facebook.com/events/284641441649034
Page I-R-L :
http://www.facebook.com/pages/SOIREES-I-R-L-performances/199103376306